Last night our three Year 4 classes had a sleepover at school…
The Year 4 students arrived back at school at 5.30pm to  christen our new school BBQ.  After dinner there was time to play games on Bottom Yard and spend time with friends before heading into the GECCO (Hall) to snuggle up in sleeping bags and watch a video.
After cleaning  their teeth, at 10pm the Year 4s quietly crept up the stairs in the moonlight to the LRC where Miss Y was waiting  to read them a Bedtime Story…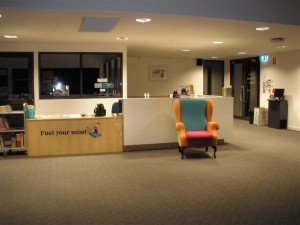 The LRC looked very different at night with only a few lights on.  It felt a bit magical with the Story Chair there and it was cosy and inviting.  The Grade 4s made themselves comfortable…
We began, much to everyone's delight with a few pages from the newly released Cabin Fever, the latest book in the Diary of  Wimpy Kid series.  (Thanks to Jack W who had bought a copy for Miss Y that very day!!)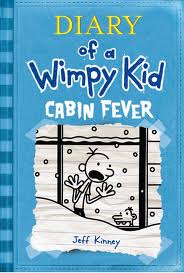 Then Miss Y read the story Pizza Cake from Morris Gleitzman's latest book of ten funny short stories called Pizza Cake.  It's a great story about a boy called Glenn who thanks to his grandfather, uses "pizza cake" to help him to feel brave whenever he is scared.  The toppings Glenn had on his Pizza Cake had many of the student's mouths watering!  Thanks to Pizza Cake, Glenn can bravely face menacing bowlers in cricket  and stand up and do public speaking in front of a large audience.  He shares his bravery secret with his friend Dougal only to make an unexpected discovery about his grandfather.  The story has a great twist at the end!
Thank you Grade 4s for letting me read to you in the LRC…I hope I can do it again next year with some of our other classes during our National Year of Reading!!
What lollies and sweet toppings would you put on your Pizza Cake?