It is wonderful to be celebrating 20 years of Tashi stories! I have loved reading Tashi's creative storytelling adventures with his friend Jack to many students over the years and I've even dressed as Tashi for Book Week! Tashi has many fans in our LRC, and lots of them have read his books more than once and love the way he outsmarts characters like The Wicked Baron, Chintu the Giant and Baba Yaga.  Visit Tashi's website here.
Today at the Sydney Writer's Festival there was a Family Day to celebrate Tashi's birthday with his creators, Anna and Barbara Fienberg.  What a fabulous birthday cake for Tashi that his publishers at Allen & Unwin tweeted…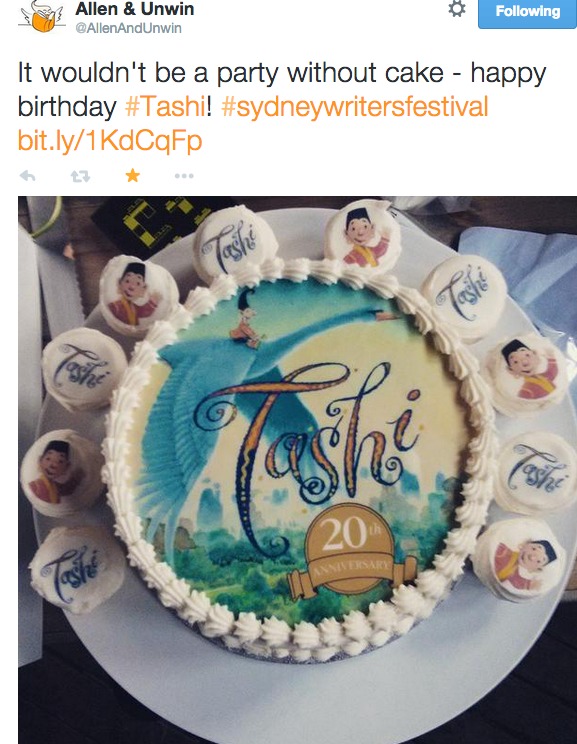 Another wonderful celebration of Tashi's 20th birthday will be the release of a special hardcover 20th Anniversary edition of Tashi's first book and it will also include a new story about Tashi's first birthday called 'The Silver Cup'. There will be lots of excited readers waiting for their copy of the book in June!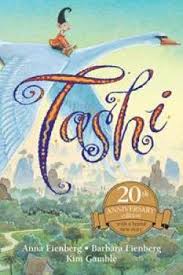 Do you have a favourite Tashi book or character?