The Yeo-Low Medal for Best & Fairest Reader is back in 2016!
Reading for our Yeo-Low Medal is held in Term Three.  It is a Reading Scavenger Hunt that combines our love of Australian Rules Footy and reading! You can read HERE how it all started last year with our author and friend, Adrian Beck.
Everyone who successfully completes the Reading Scavenger Hunt receives a certificate and a chance to win our Indigenous football (a red one this year). They also have the opportunity to win our Yeo-Low Medal for Best and Fairest Reader.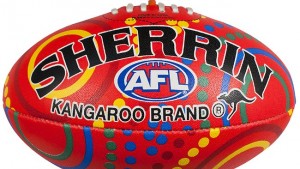 Adrian will once again select the lucky winner of our Indigenous football on Footy Day on Friday, September the 9th and present the Yeo-Low Medal to a person selected for their reading effort in the Scavenger Hunt. Read HERE to see the fun we had last year and our lucky winners.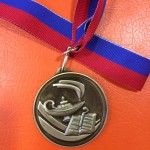 This year our Reading Scavenger Hunt is closely connected to our Book Week theme of Australia: Story Country and our Yeo-Low Medal readers will be challenged to read a variety of Australian authors and their stories.
Sign up for the Yeo-Low Medal and collect your Reading Scavenger Hunt sheet at the LRC by FRIDAY, JULY, 29th…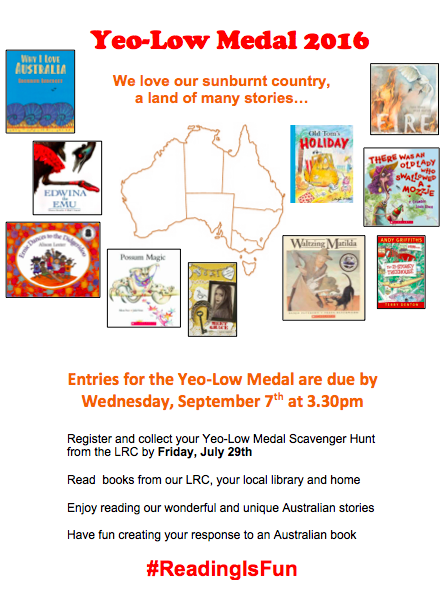 What are you waiting for?
Footy, footy, footy…read,read, read!!