This term we are going to have some fun reading picture books with one of our favourite picture book characters…Pig the Pug.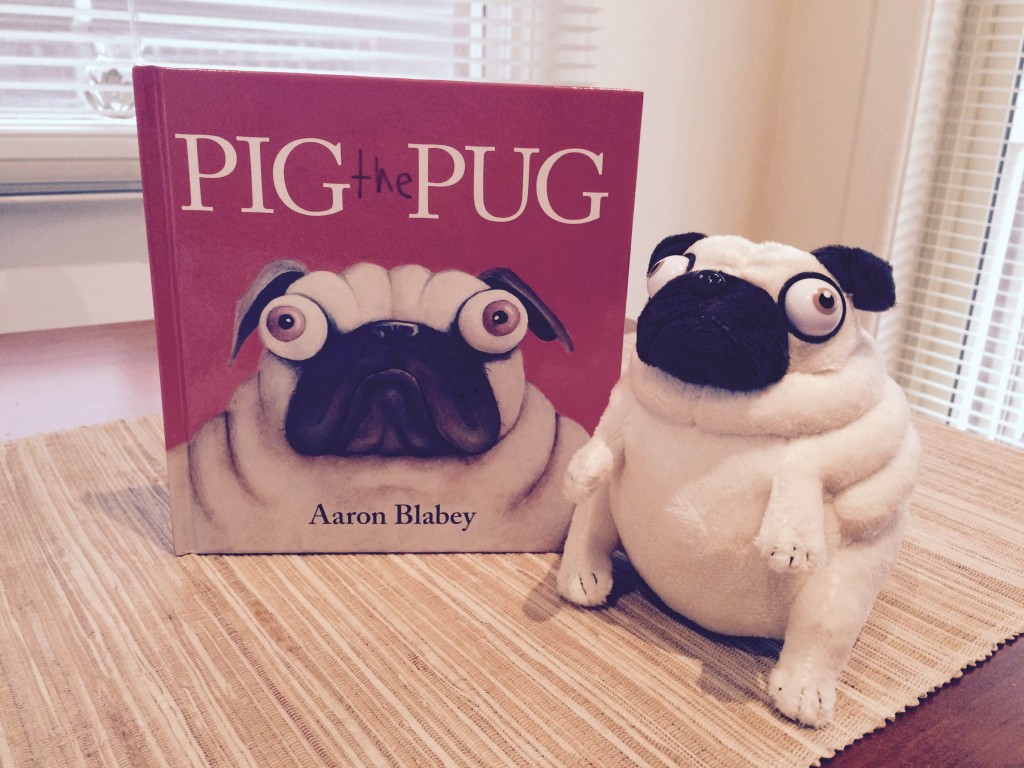 You can take Pig the Pug home for the night and read him a story and take a photo with him and your picture book. You can email your photo to me and I will add it to our #ReadingIsFun photo blog. 
If you want to take Pig the Pug home you need to come to the LRC this week and write your name and grade on a raffle ticket and put it in our #ReadingIsFun box.
I will select two names each day and those people will read to Pig the Pug that night and return him the next day. I have two Pig the Pugs to go home each night so we can read lots of picture books to him this term. 
Both Pig the Pugs come with instructions and a bag to protect Pig the Pug and your library book.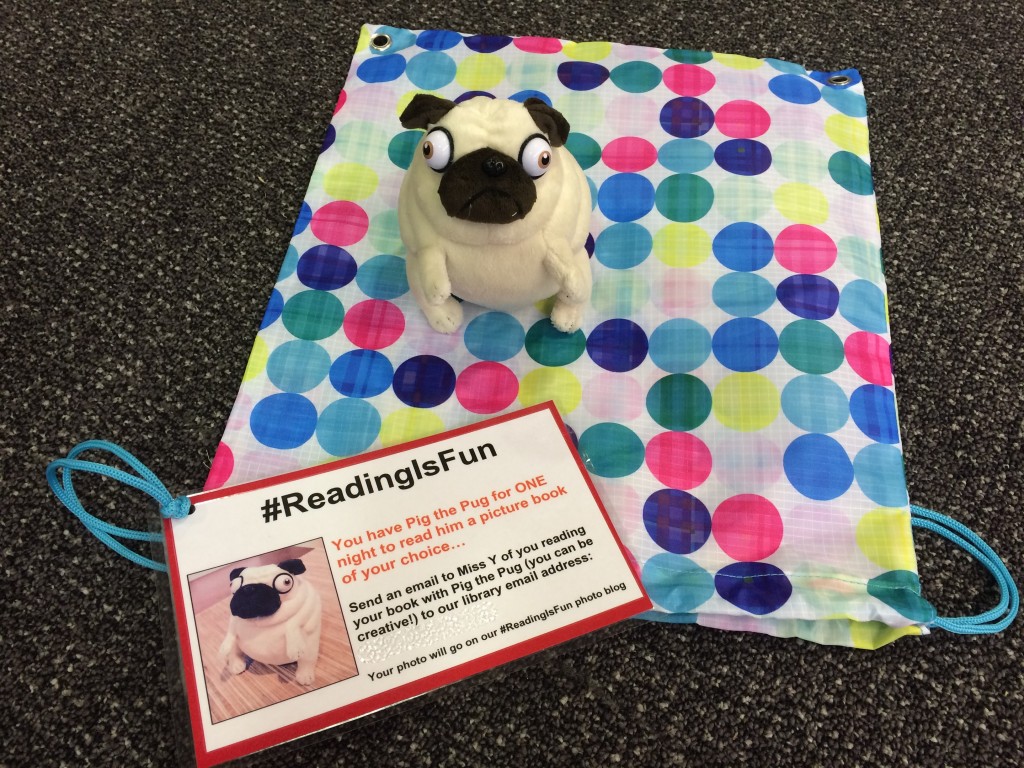 Please look after Pig the Pug and keep him safe and clean, have fun reading your story aloud to him and taking a photo…and remember that you only have the pleasure of Pig the Pug's company for one night!
#ReadingIsFun