We have the Hugless Douglas App on our iPads…
Today during
Fun Friday

there were a lot of students eager to try out our four new iPads…

As you can see some of the students had their eyes glued to their iPad!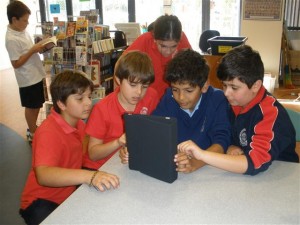 UnblockMe is a great problem-solving game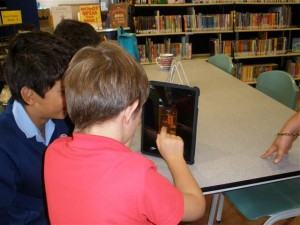 Sophie and Ella enjoyed playing Tic Tac Toe and creating new animals with MouseFish
Louise helped them out with a game of Solitaire
Hannah and Bianca spent their time being very creative with DoodleBuddy
This is amazing!! 
The iBand is  playing Christmas music using only  iPads and iPhones…
What do you think?