St Martin's has been nominated as a
"Great School Library"

In October 2015, FAIR (Freedom of Access to Information and Resources) joined with library associations and EducationHQ to seek nominations of Great School Libraries across the nation.
They were looking for libraries that help children and young people find reliable information; use the information effectively; think critically; make informed decisions; work productively with others; build knowledge and understanding of the world; safely navigate the internet; communicate and share their ideas; and find great reads to meet personal interests and abilities.
Nearly 600 students, teachers, parents, principals, library staff and other members of the community nominated more than 200 school libraries across Australia. 
A BIG thank you to Joaquin and his mum Maridel who nominated our library at St Martin's. It is an honour to be on this list of Australian school libraries. You can read the 10 questions that nominators had to respond to HERE and scroll down to find our library on the list of Victorian schools.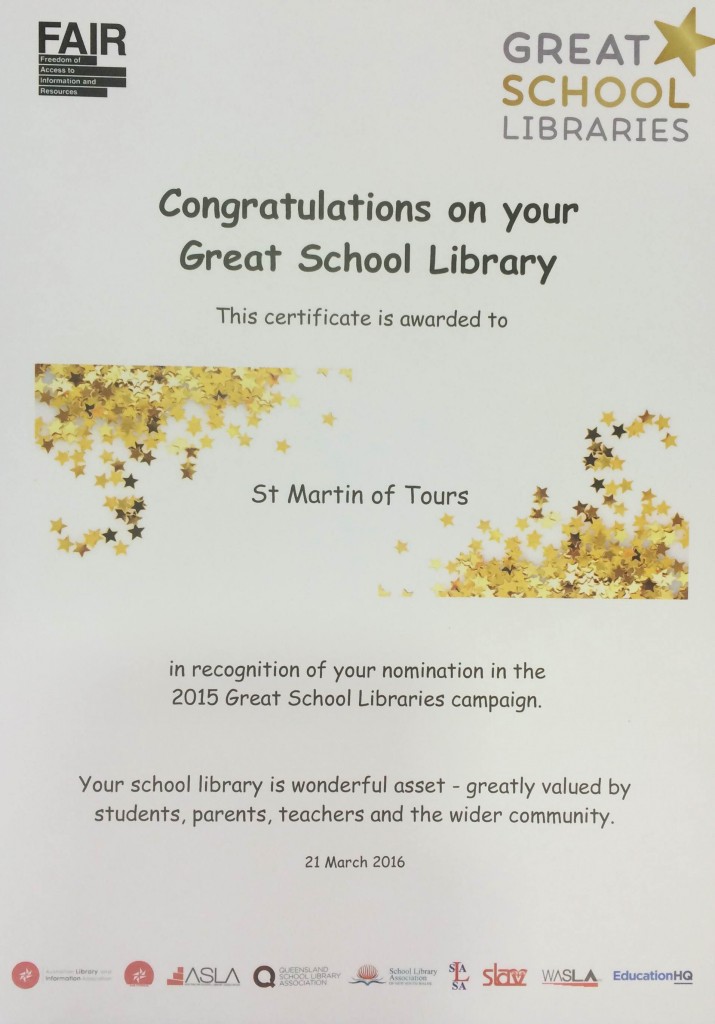 Sadly there are many primary schools in Australia without a qualified teacher librarian and some schools that no longer even have a library. We are fortunate at St Martin of Tours to have both a library and a teacher librarian where our library is highly valued, much loved and where The LRC is the Place to Be…