This afternoon at Felice Arena's Book Launch for The Boy and the Spy, I was thrilled to see one of our Year Three students there too. He and his mum had made a big effort to get to the Readings Kids Bookshop in Lygon Street after his football game! We are going to share this blog post…
Felice Arena's Book Launch
(student guest post)
When I walked into the bookshop and I saw Felice I was like…WHAT?
Felice was dressed as a, hmm let me think…
An old grandpa?
Nah!
Aha! I've got it!
Felice is dressed as the boy from 'The Boy and the Spy'.
BUMP! 🙈  Who did I run into? MissY 😀  After a chat with Miss Y and Adrian Beck we had a wander around the the store and we all enjoyed an 'Italiano' biscuit.
Jerry Connolly read the first chapter of, 'The Boy And The Spy' to the crowd.
"Il ragazzo….."
As I stood there and listened to the story I felt super engaged in the book!
I had my photo taken with Felice and he signed two books for me!
Felice had an impressively scrumptious cannoli cake to celebrate the launch of his book with his family, friends and fellow authors including Adrian Beck.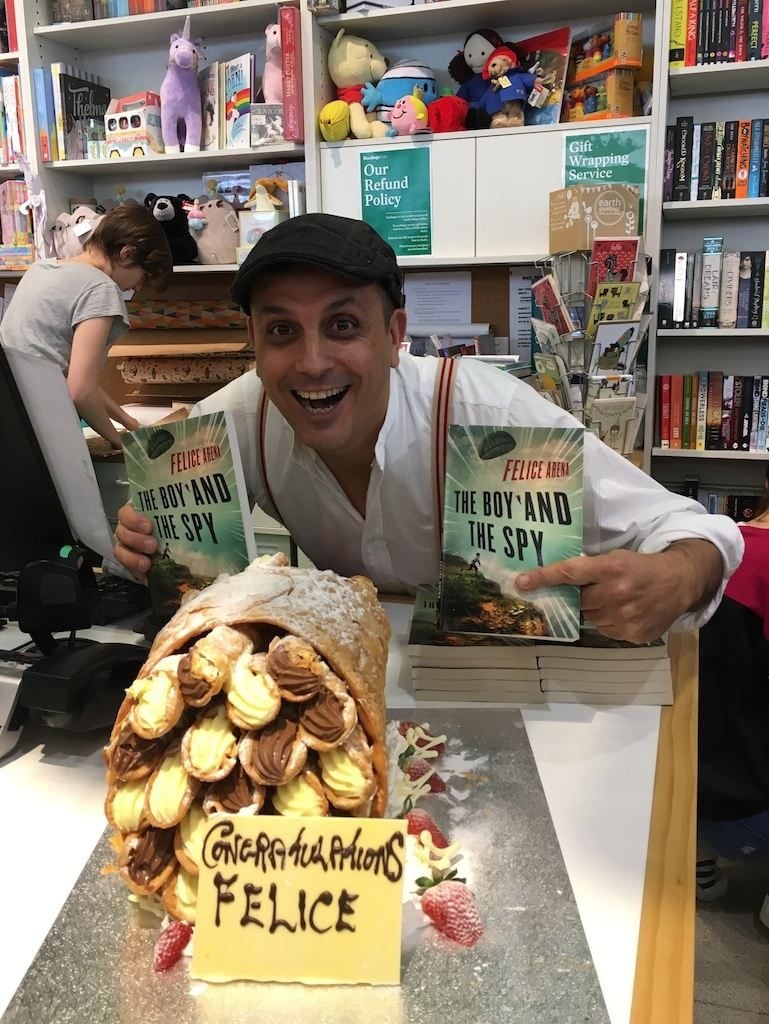 Felice told us that he has been writing children's books for 20 years! The Boy and the Spy is a new direction for his writing and he is very excited about this book and the one he is currently writing.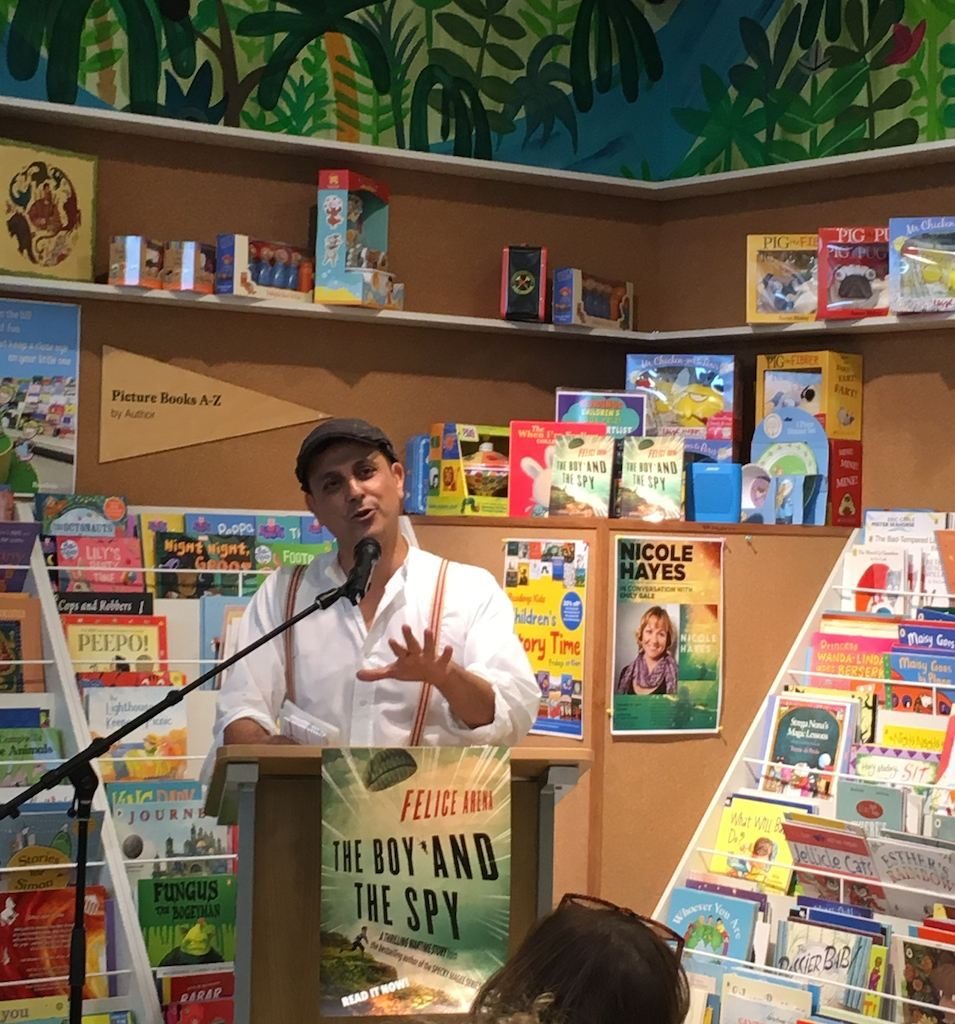 Felice's friend Gerry Connolly read the first chapter of The Boy and the Spy to us. We were transported to Sicily during WW2 and running breathlessly with Antonio to the top of il Diavolo as we listened to Gerry's rich deep voice…I love being read to!

I wonder what Felice was thinking as he listened to his words being read aloud…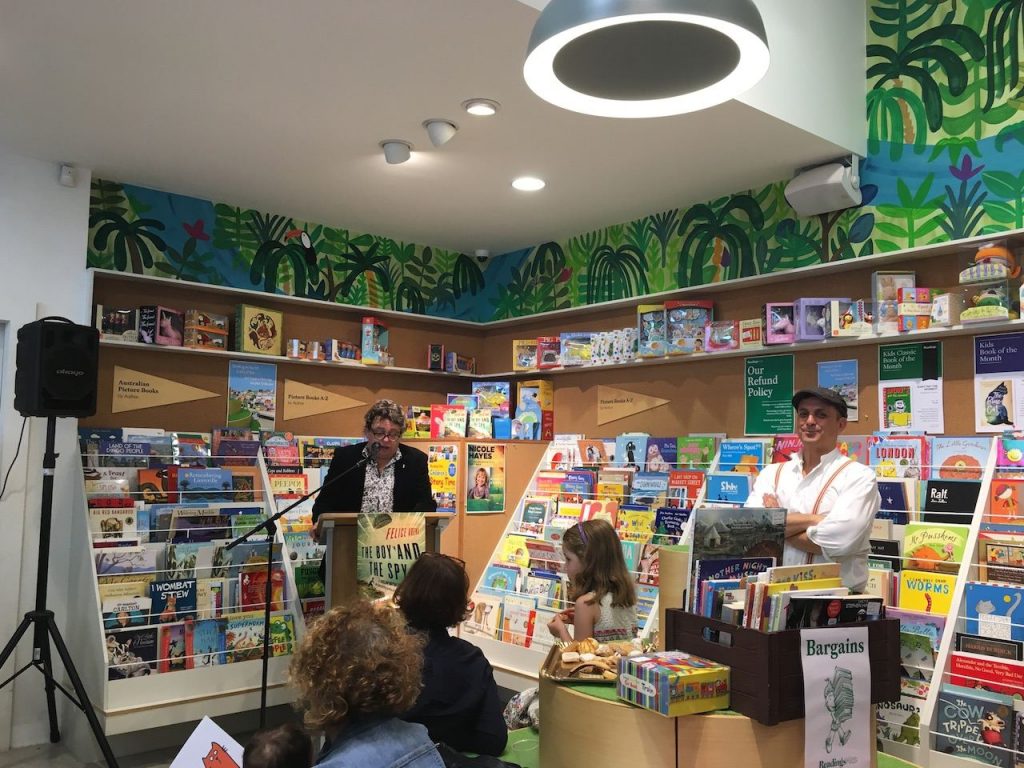 When we arrived we were all given a raffle ticket. The book launch ended with five lucky people's names called out to receive a St Christopher medal as a special memento from the story (The Year 5s know why the medal is important in the story!).
Thank you for a fantastic book launch, Felice and giving us a little taste of Sicily on a Sunday afternoon.