This year's Book Week theme is Escape to Everywhere. Books are like escape hatches and portals that allow us to escape to places real and imaginary, backwards and forwards in time, to walk in other people's shoes and provide us with experiences and we may never have in our real lives.
Our library Book Week display was inspired by one of my favourite picture books A Child of Books by Oliver Jeffers and Sam Winston. Last week the Year 3-6 classes read this book and were captivated by the amazing images created using text from some of the classics of literature. We had some great conversations about where books can take us which we will be creatively exploring during our Book Week term in the library. Students were concerned about using real book pages in the display, but I explained our old smelly library book has been recycled or up-cycled and used creatively to represent a sea of stories, an ocean of adventures or whatever their imagination wants it to be….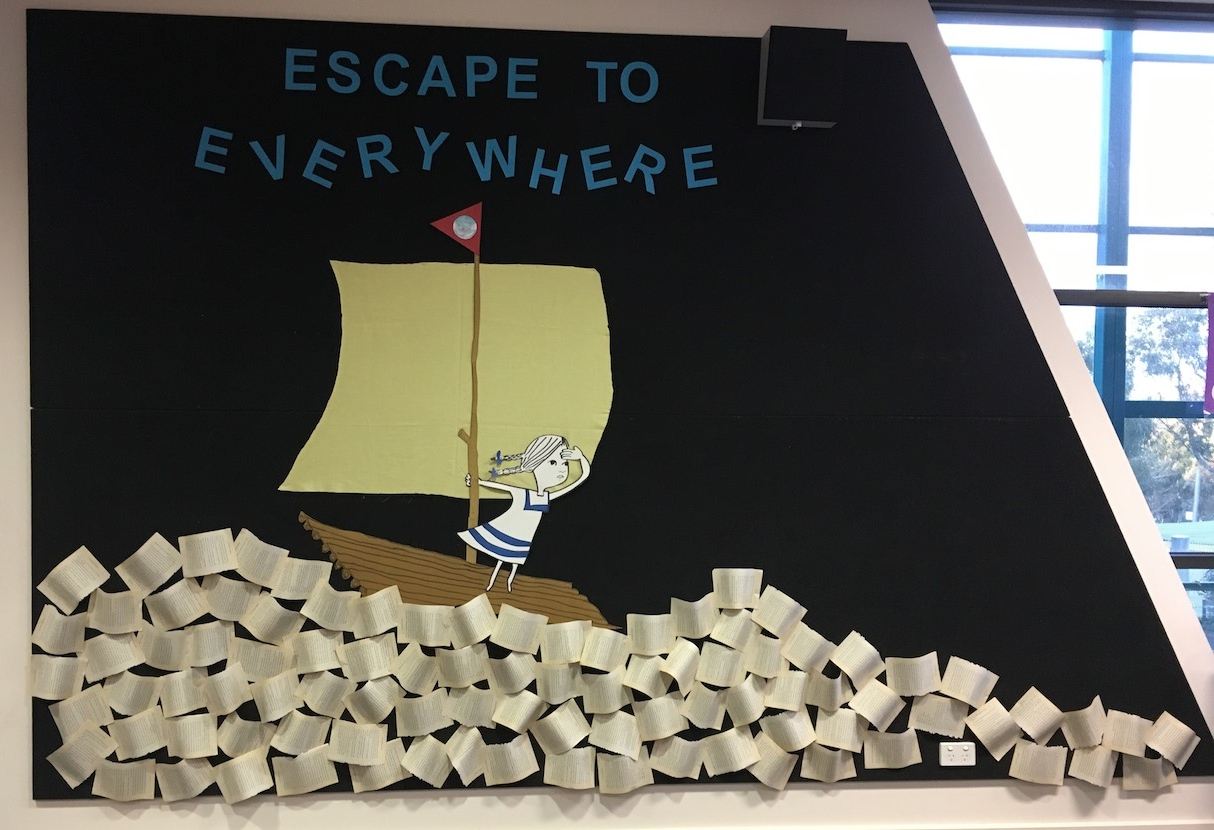 Our Book Week celebrations include our Book Week Parade at 9.10am on Wednesday, August 23rd and then we can escape into some books when we return to school in the evening for our Escape to Everywhere Story Night (7-8pm). On Friday, August 25th the P-2 classes will have a morning visit from Anna Walker the winner of Book of the Year (Early Childhood) in 2016 for her picture book Mr Huff .
Don't forget to join in our annual Yeo-Low Medal Reading Challenge and our Creative Book Week Challenge – you will find posters about these in the library and around the school.
We have a fun and creative term ahead celebrating reading and books!
A Child of Books Book Trailer:
Where do your favourite stories take you?