The Yeo-Low Medal for Best and Fairest Reader is back in 2017!
This is the third year for our Yeo-Low Medal Reading Challenge that was started by our author friend Adrian Beck. You can read how it all started here. Adrian has supported and encouraged our Yeo-Low Medal readers each year including last year when he organised a surprise message for our readers. Adrian also brings lots of fun to our Yeo-Low Medal Award Ceremony as you can see in 2015 and with Felice Arena in 2016.
Reading for our Yeo-Low Medal is held in Term Three.  It is a Reading Challenge that combines our love of Australian Rules Footy and reading. The Yeo-Low Medal is almost as coveted as the Brownlow Medal! Everyone who successfully completes the Reading Challenge receives a certificate and a chance to go in the draw to win our Indigenous football (a yellow one this year). Each reader is also in contention to win our prestigious Yeo-Low Medal for Best and Fairest Reader.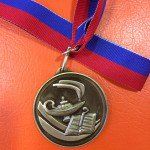 Students from Prep- Year 6 can participate in the Yeo-Low Medal by reading the books in the challenge based on the Book Week theme and completing a creative response to one of the books.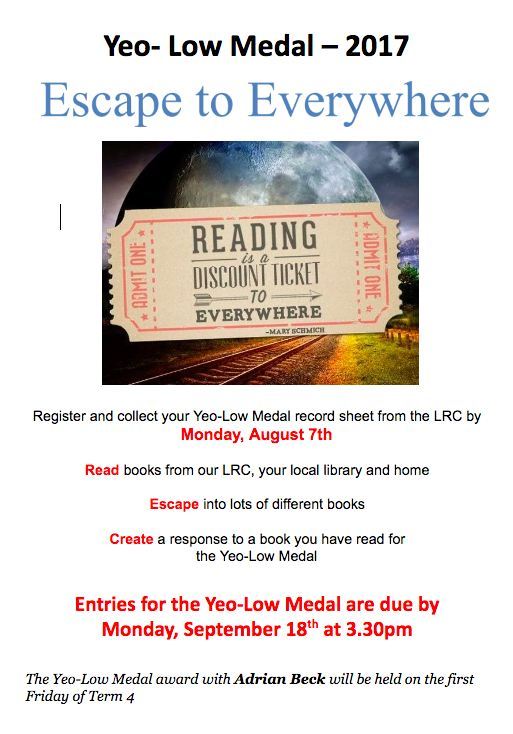 Enjoy participating in our Yeo-Low Medal Reading Challenge and have fun escaping to everywhere with books…