The Premiers' Reading Challenge is open for 2017
The Premiers' Reading Challenge (PRC) is a great way for students to challenge themselves to read regularly, try new authors, genres and different types of books along with thousands of other students in Victoria who will be participating.
If you would like to participate in the PRC this year, please ask your parents to print and complete the 2017 Consent form I have uploaded on our Premiers' Reading Challenge  page (located at the top of our blog) and bring your form to the library before Monday, May 1st so I can register you.
We have a number of the Challenge books in our library and you can also read books from home and your local library. Our date to stop reading and have your books finalised will be Monday, August 28th in Term 3.
The PRC starts at the beginning of THIS term, but you can include books you have recently read during the school holidays.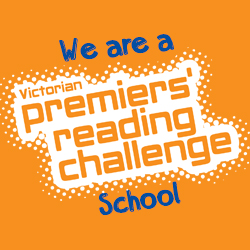 Are YOU up for the challenge?