Congratulations to our 70 students who completed the Premiers' Reading Challenge!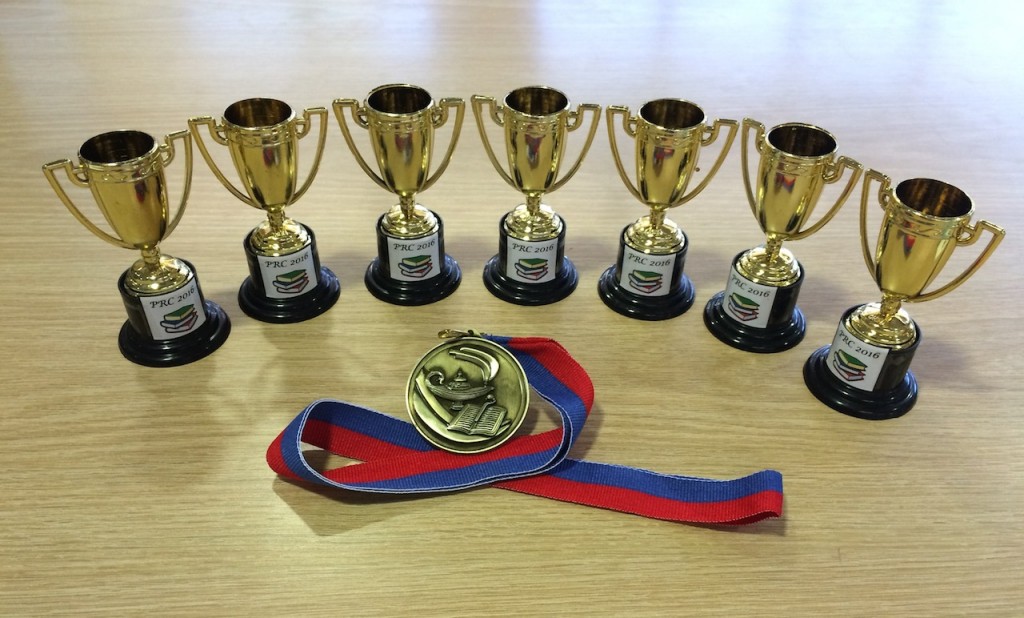 This year 221,800 Victorian school students participated in the Victorian Premiers' Reading Challenge.
All together our students read 2,812 books and each student who completed the PRC received a certificate for their fabulous reading effort to complete the challenge.
The student who read the most books from each year level also received a small trophy to recognise their reading stamina.
Our PRC 2016 medal was awarded to a Year 6 student who has participated in the PRC each year during her time at St Martin's…Congratulations on being such a wonderful reading role model!