We have had so much fun taking our two Pig the Pugs home to read to this year for #ReadingIsFun that I thought the students in Mrs Hembree's library in Seattle might enjoy doing this too! Mrs Hembree was surprised to meet Pig the Pug and very interested to hear about how we take him home to read to each night…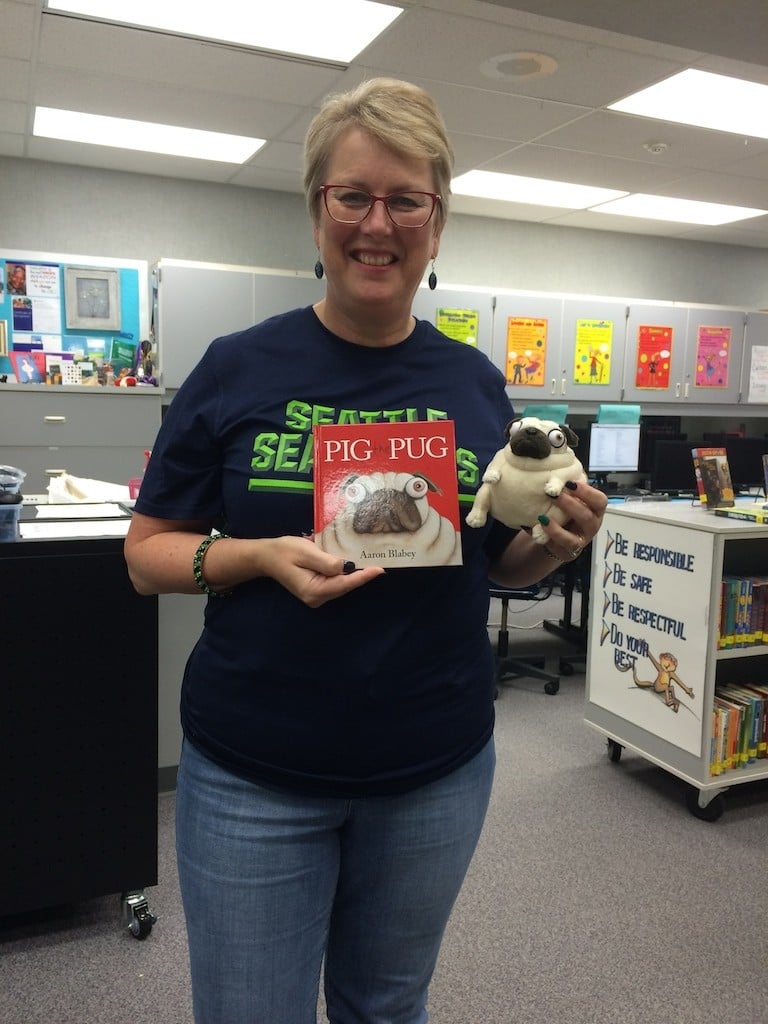 Mrs Hembree decided that Pig the Pug would be perfect for her Year 3 students. She bought a suitcase for their Pig the Pug to travel home in each night and set up guidelines like ours for her students to ensure Pig the Pug enjoys a story is and returned each day.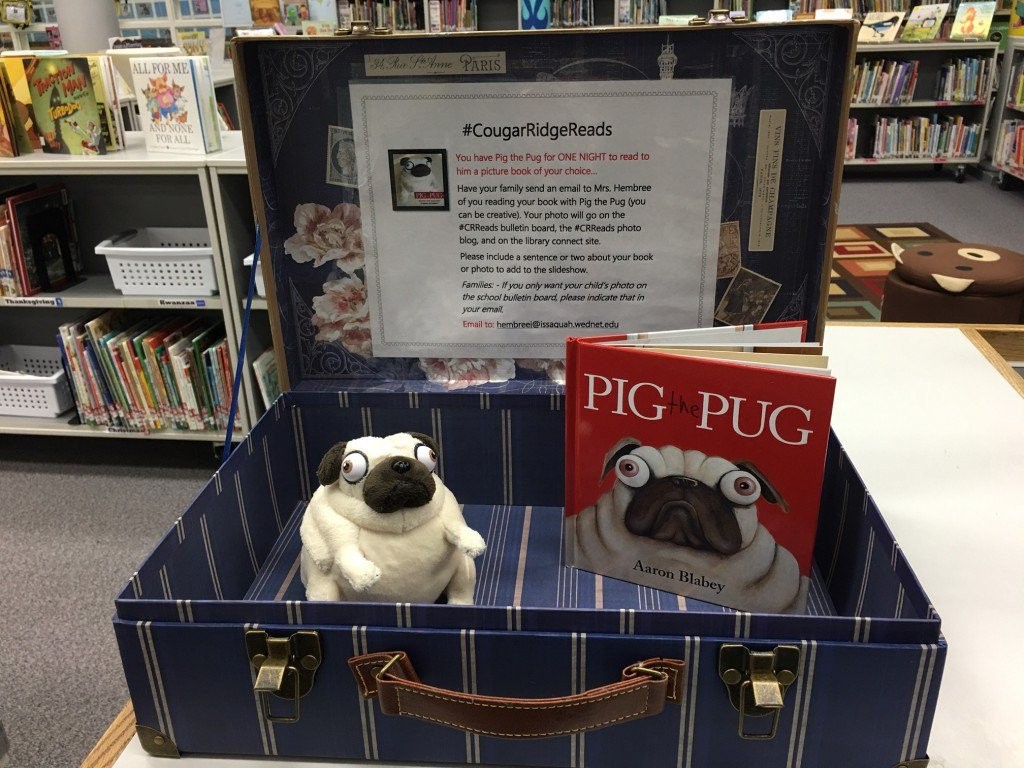 I was SO excited when I returned home to Melbourne to see that the Year 3 students have started #CougarRidgeReads with Pig the Pug!  
Click HERE to see what Pig the Pug is reading with the Year 3 students and then scroll down to see their photos. 
Thanks to one of the students, Pig the Pug has a fancy pillow to sit on as he is read to…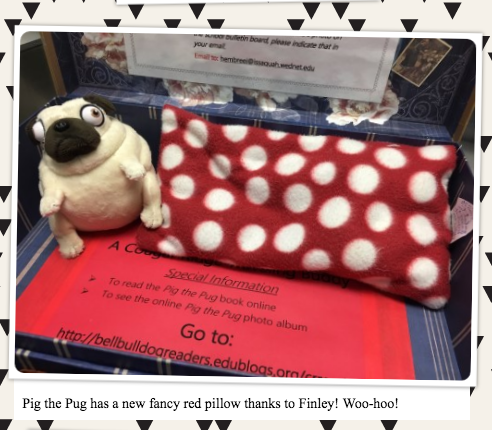 and he is enjoying listening to lots of stories with his new American friends….
It makes my teacher librarian heart sing to see students in Melbourne, Australia and Seattle, WA having fun reading to Pig the Pug and sharing their books online at #ReadingIsFun and #CRReads. Thank you Mrs Hembree  and Year 3 for joining in…happy reading!