September 16th, 2016 marks 100 years since the birth of Roald Dahl – the world's number one storyteller.
You can celebrate the 100th anniversary of the birth of much loved children's author Roald Dahl on Sunday, September 4th with a day full of fun, free events for the family, including an exhibition, workshops, face painting and more as part of the Melbourne Writers Festival.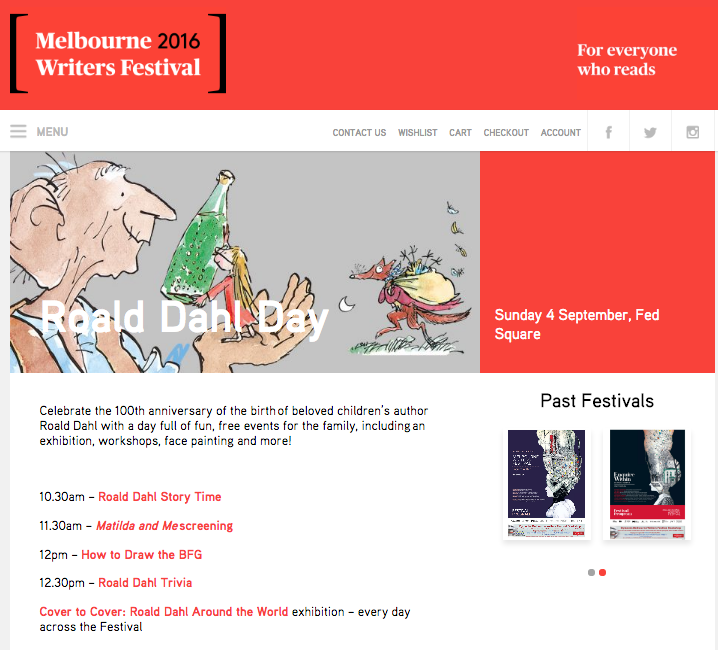 This is a FREE event at Federation Square. Click HERE to register for an activity pack on the day and find out more details about each activity.
Hope you can join in this phizz-whizzing, frothbuggling fun for human beans of all ages!