Every two years we hold a Book Fair to raise money for books and resources for our LRC. It is a great opportunity to discover new authors or old favourites and buy a special book to add to your own library and help our school library too!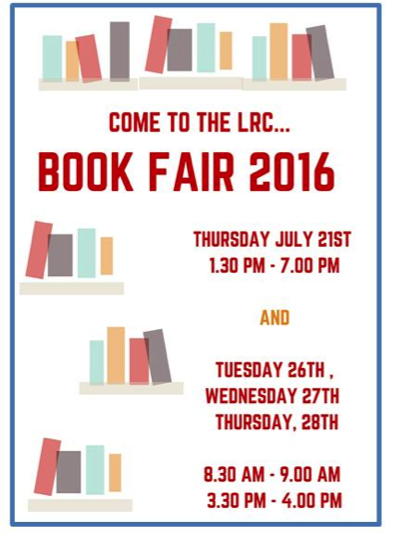 You will be able to preview our Book Fair and write a small Wish List during library classes in Week Two.
Our Book Fair will be open for buying books during Parent Teacher Interviews so you can visit with your parents. It will also be open from Tuesday – Thursday the following week (after our pupil free days) at the times above.
I can't wait for our Book Fair to be delivered this Friday and open the bookcases to see what books are inside! Then it will be a busy time setting the Book Fair up so it's ready for everyone to come and see the books too…
Do you have a book you hope will be at our Book Fair?