On Friday morning, Twitter serendipitously connected us with three of our favourite Australian authors…
Before school during BRB time, two students brought me two books to ask if Jacqueline Arena was Felice Arena's sister? "What a great question!' I replied. "Why don't we send a tweet to Felice Arena and ask him?" I took a photo and added our question to a tweet. By the time they had unpacked their bags in their classroom, two very impressed girls had their answer from Felice!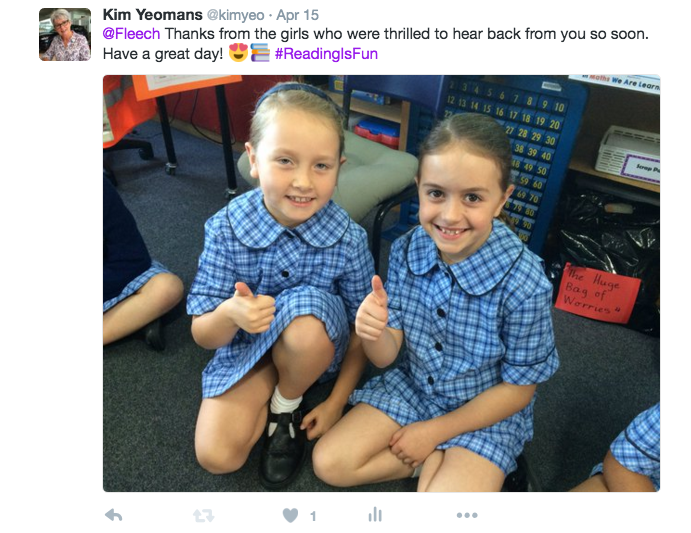 Two more students excitedly showed me they were both reading the first book in the Clementine Rose series by Jacqueline Harvey. The girls were excited to have their photo taken to tweet to Jacqueline. Jacqueline's reply showed she was thrilled to see she has two new readers who have discovered her popular Clementine Rose books and the girls were even more thrilled to hear back from the author of their book!

The final author tweet was a rather mysterious one that Adrian Beck sent me with a photo of our school and some copies of his latest book written for the Stuff Happens series in the foreground. All will be revealed about Adrian's surprise in the next blog post…
These are three small examples of the power of Twitter as an authentic way of connecting readers, authors (and teacher librarians).
A BIG thank you to Felice, Jacqueline and Adrian for using Twitter to connect with their readers in such a positive way!