As a teacher librarian, Twitter is an invaluable way to keep up to date with all things 'books', but for me the real value and joy is being able to connect with authors and in turn connect our students too. Connecting through Twitter with the four fabulous authors in this blog post has enriched both our reading and library program in ways I had never imagined…
I was excited to read on Twitter that The Little Bookroom in Carlton was hosting an Author Afternoon Tea on March 3rd and quickly sent my RSVP so I would have an opportunity to catch up with Jacqueline Harvey, Adrian Beck, Felice Arena and Tristan Bancks together in the one place.
It was a treat to be at The Little Bookroom to hear these fabulous authors talk about their books, answer questions and chat about bookish things…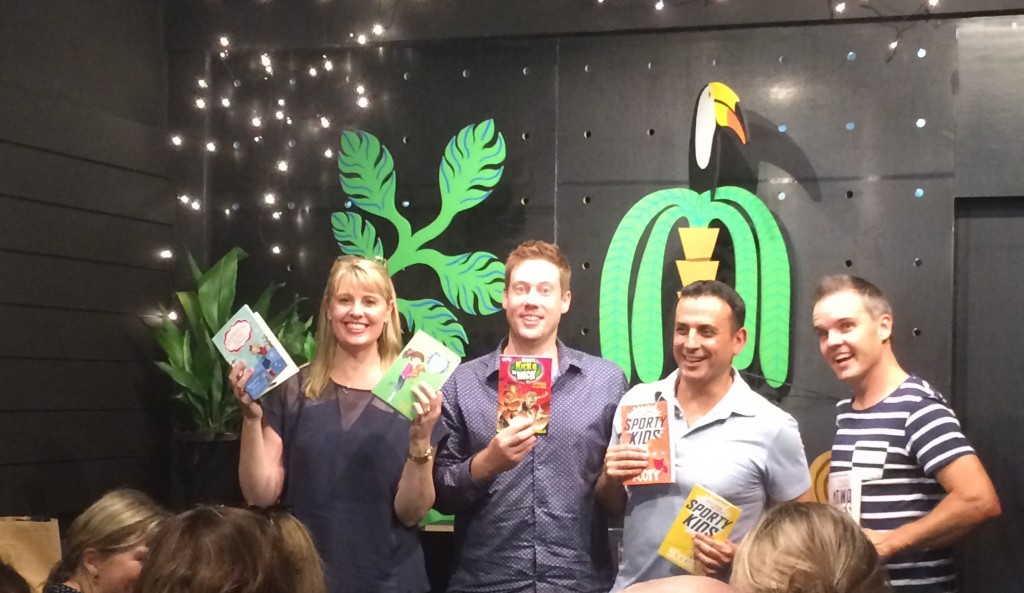 When four authors get together you can't miss the opportunity to take…
an Author Selfie…
Did you know…
Here is some of the latest news about each of the authors from the Author Afternoon Tea and a reminder of the ways we have been lucky to connect with them.
Jacqueline Harvey has two new books out for her popular Alice Miranda and Clementine Rose series. Click on the book covers to read some of each story…
Jacqueline has recorded the first five Alice Miranda books as audio books for Audible. Now Jacqueline can read to you! (Check with your parents if you want to subscribe)
Who would have thought Jacqueline would have written so many books including two successful book series since she visited our library on her book tour for her first Alice Miranda book in March 2012!
We know Adrian Beck is co-author of the Kick it to Nick series with Shane Crawford, but Adrian is also about to launch a new book in May for the Stuff Happens series and his character Dale also shares his red coloured hair! We can't wait for this book!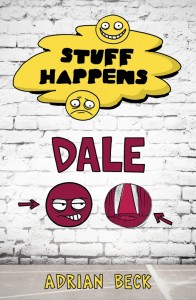 Adrian is now the executive producer of Kids WB and it's great to see lots of children's authors talking about their books on the show. (Stay tuned because Jacqueline and Tristan will be on the show in the next few weeks).
We had lots of fun with Adrian last year when he came up with the brilliant idea of the Yeo-low Medal reading competition for our school and wore his 'best' suit to present the Yeo-Low Medal to our winners. We're going to read for the Yeo-Low Medal again this year Adrian!
Felice Arena and his Sporty Kids series have been a big hit at our school. The Year Ones had fun tweeting about the books with Felice last year as we read them and Felice recently made a surprise visit to see these students this year. We are looking forward to his Handball and Basketball books coming out very soon! Felice told us he has recently finished writing an historical fiction novel for older readers that will be coming out in February 2017. 
Last year our school was incredibly lucky to have authors Felice Arena, Adrian Beck and Michael Wagner perform their Kicking Goals for Readers  AFL footy show for us. It was such a fun way to celebrate books and footy!
Tristan Bancks is the author of the very funny My Life series that lots of our students enjoy reading. His newest book My Life and Other Exploding Chickens is out now and I laughed out loud reading about the Ninja Librarians (I might have sorted out my Book Week costume early this year)!
Tristan loves having his readers contribute to his stories and if you want to add an idea for his next story about nits (yes nits!!) for his next book you can do so HERE.
I was lucky to meet Tristan and see his presentation at the 2015 Children's Book Festival . Last year At their Sleepover, the Year Fours squirmed a lot while listening to 'Scab' from Tristan's book My Life and Other Stuff I Made Up that I read for their Bedtime Story in the LRC.
#ReadingIsFun