Happy Library Lovers' Day!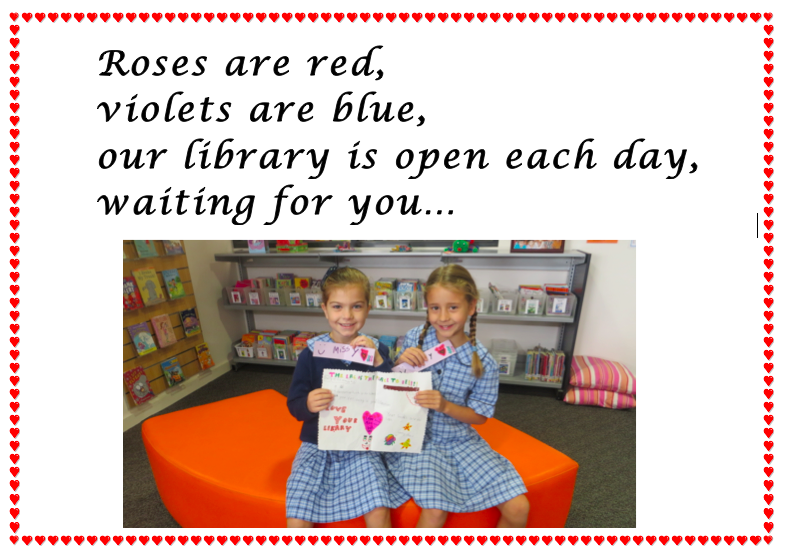 February 14th is Valentine's Day and Library Lover's Day!
February is also Love Your Library Month. Click here to remember the fun we had celebrating Love Your Library Month last year.
Blind Date with a Book:
February is also a perfect time to visit our LRC and have a Blind Date with a new author, book character or genre. You can also choose a book you have enjoyed reading and recommend it as a Blind Date for a friend.
Happy reading!