"When John Kerr saw a children's book last December by Melburnians Corinne Fenton and Robin Cowcher, he knew instantly it would be perfect for this year's windows – and it just had to be special to celebrate the 60th anniversary." (The Age, Saturday, November 7th, 2015)
Corinne Fenton was sitting in the Hopetoun Tea Rooms when she pictured a little white dog sheltering outside from the rain and the idea for Little Dog and the Christmas Wish was born. Robin Cowcher's beautifully detailed ink and water colour illustrations bring Little Dog to life and transport the reader back to Christmas in Melbourne in the 1950s.
In the story, Little Dog's owner Jonathon has gone Christmas shopping with his mum on Christmas Eve and when Little Dog is frightened by an afternoon storm he goes in search of Jonathon. Little Dog finds himself lost in the rainy city and wanders past many familiar Melbourne landmarks including Flinders Street Station, The Block Arcade, the Hopetoun Tea Rooms and the Myer Christmas Windows while trying to find his way home. You can't help but fall in love with Little Dog and hope that he gets his Christmas wish as he reminds us all of the importance of 'home'…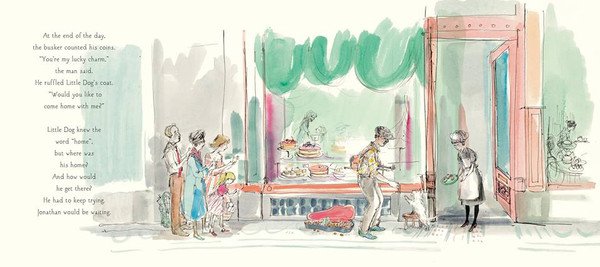 The Hopetoun Tea Rooms has the BEST window display of delicious cakes!
Andrew Stevens of The Age newspaper has written a fabulous interactive article for the 60th anniversary of the Myer Christmas Windows. It gives a wonderful insight into how Corinne and Robin created their picture book and how in turn John Kerr and his amazing Stage One team have transformed Little Dog and the Christmas Wish into this year's magical Myer Christmas Windows that are so quintessentially Melbourne. 
Click on the image below and scroll down to read the article and view photos and videos.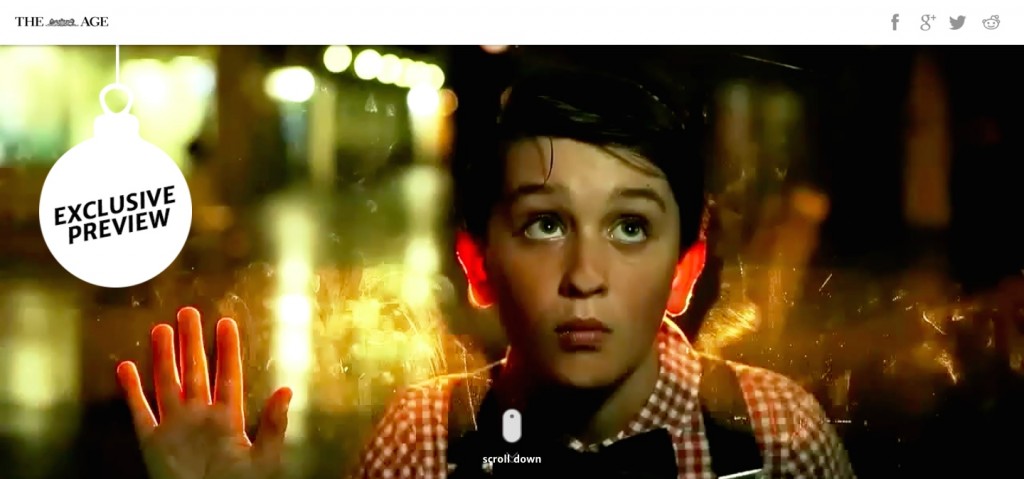 The Myer Christmas Windows will be revealed on November 10th
I wonder what your Christmas Wish might be….