This term our Preps have been enjoying stories about dinosaurs and will soon be comparing picture books to information books. We loved reading I'm a Dirty Dinosaur and I'm a Hungry Dinosaur written by Janeen Brian and illustrated by Anne James. We loved the cheeky dinosaur and had lots of fun joining in and acting out the catchy rhymes as we read both books.
Thanks to Geraldine, Jo, Riley and Molly, we are also very lucky to have both of our books signed by Ann James with her special gold pen!
Ann illustrated I'm a Dirty Dinosaur using mud from the dam on her farm. It looks like a messy and fun way to illustrate! You definitely need to wear your gumboots…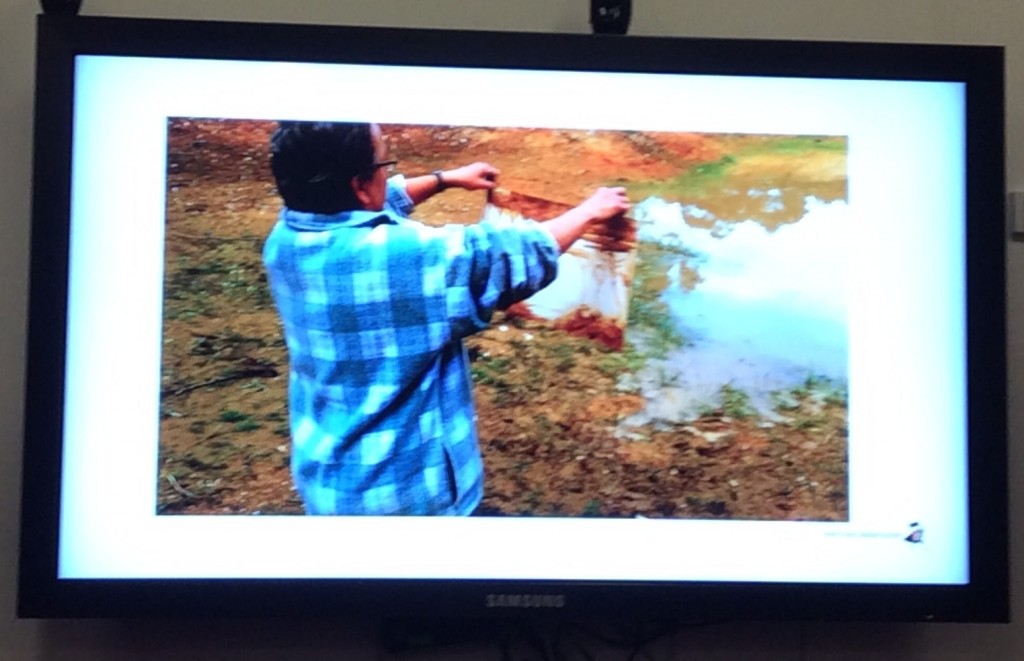 Ann used chocolate icing and sprinkles to illustrate I'm a Hungry Dinosaur and Miss Y thought that might be fun to try in the LRC (minus the sprinkles because they might end up all over the LRC!)
Miss Y mixed up a very big bowl of chocolate icing and the fun began with three Prep classes in a row having 45 minute lessons to borrow, draw their dinosaur picture and then finger paint details with chocolate icing…who said that reading isn't FUN!! 
Now the Preps are wondering if Janeen has planned another messy adventure for her dinosaur…
What other dinosaur adventures could Janeen write about in her next book?
What else could Ann use for her dinosaur illustrations?