This year's Book Week theme Books Light Up Our World lends itself perfectly to doing something I have been wanting to do in our LRC for a long time. Now everyone can discover how magical our library is at night…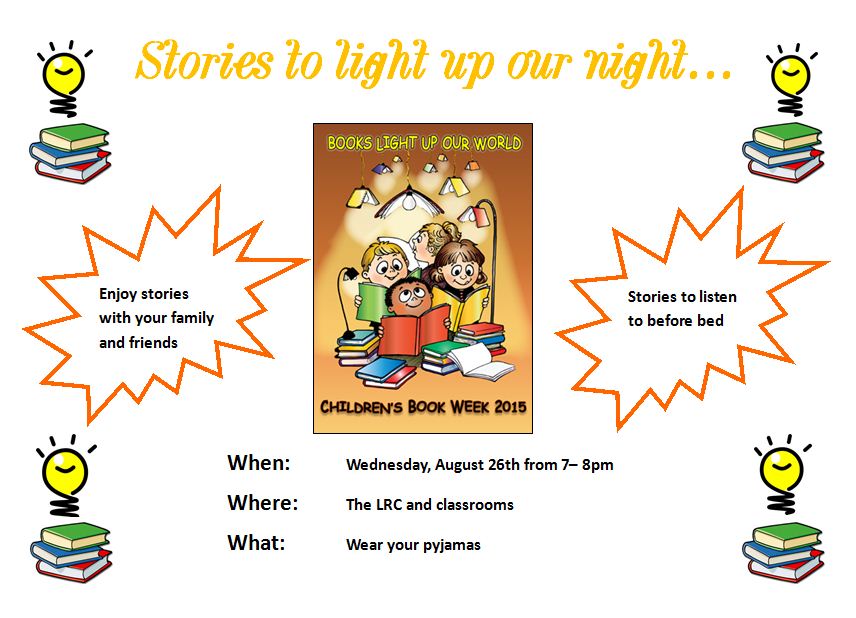 Come along in your pyjamas, bring a comfy cushion (or pillow pet) and celebrate Book Week and The Reading Hour. Enjoy an hour of fabulous stories with your family and friends that will light up your night!
Are you going to join us?