It was an absolute treat to see David Walliams at The Athenaeum Theatre in Melbourne along with lots of very enthusiastic children holding copies of their favourite books.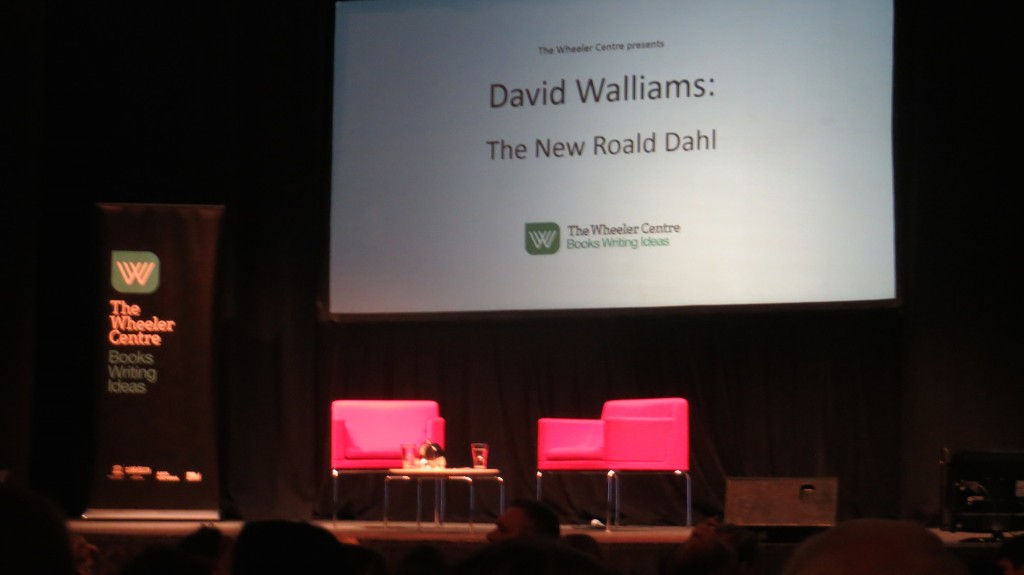 You could feel the excitement in the air as we waited for David to appear on stage to talk with Meshel Laurie. David Walliams is very tall. He has a rich, deep voice, a very proper English accent and is very funny!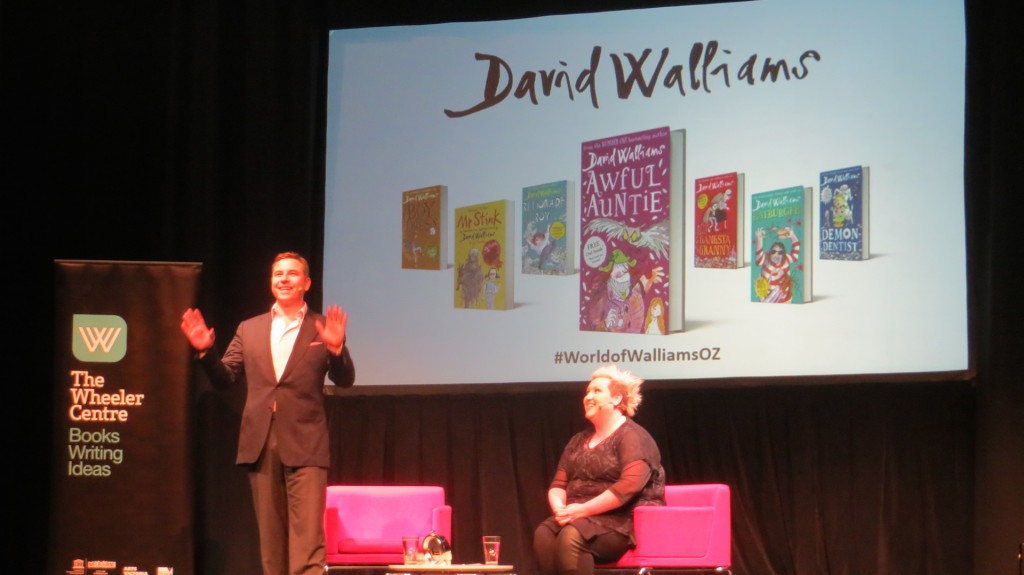 David began by telling us that it is a thrill to write children's books and a wonderful responsibility. He likes that books last a long time and that they can be treasured (and you can keep writing as you get old!). He believes he is very lucky that his books have been illustrated by Quentin Blake and Tony Ross who help bring his characters to life. David has written TV shows but he wasn't sure he if he could write books. (I'm sure his readers are very glad he gave it a go!) Today, David Walliams is regularly called "The New Roald Dahl". His favourite Roald Dahl book when he was growing up was 'Charlie and the Chocolate Factory'.
Writing Tips….
David finds ideas anywhere and everywhere and always has a notebook handy to record his ideas
When he writes, David thinks of how he saw the world when he was a 12 year old boy
David says it's a good idea to create a really good villain for your stories. The dreadful Aunt Alberta in Awful Auntie is his latest villain. We laughed out loud as he read how Aunt Alberta raised and trained her owl Wagner who is very much her 'baby' and they even wear matching pyjamas!!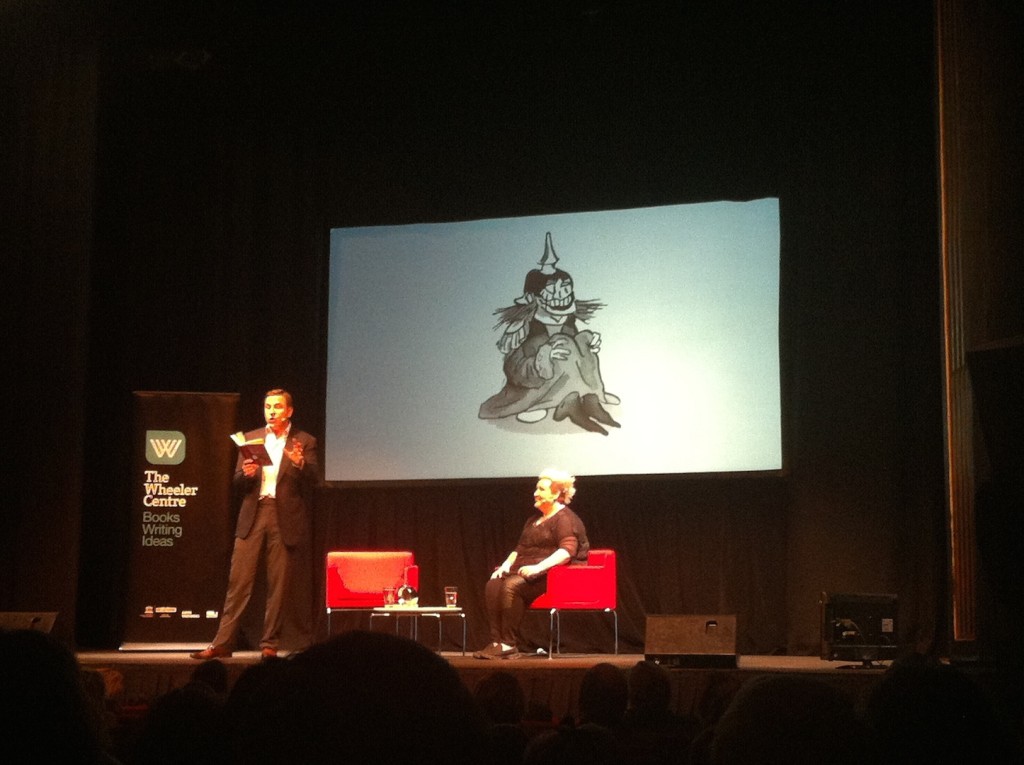 Did you know…
David Walliams' own grandmother was the idea for his book Gangsta Granny
His character Raj is based on David's own newsagent owner just up the road from him
David's favourite book that he has written is Mr Stink. (He surprised himself that he could write a tender story!)
David has met the Queen four times. He doesn't know if the Queen knows she is in his book Gangsta Granny!
David plays the Prime Minister in the Mr Stink movie
Mr Stink is coming to Sydney as a stage production in 2016
Fans of David Walliams will be very excited to hear that he is currently working on his next book about a boy who helps his grandfather escape from a high security old people's home…sounds like another fun adventure to me!
Click on the books below to visit The World of David Walliams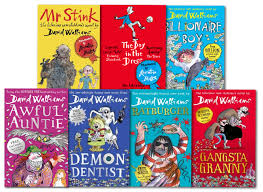 Do you have a favourite book/s by David Walliams?