The LRC will be open for normal borrowing

before

 and

after

 

school

this week for Grade 1-6 classes.  So come on in and say "Hi" to Miss Y, see if you can spot any changes in the LRC  and borrow a book or two!
What's been happening in the LRC…
The Picture Book shelves are set up again and the books are back on the shelves
The empty shelves will have books again soon!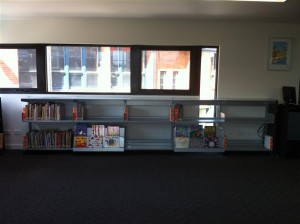 The Fiction shelves and furniture are back in the LRC from their holiday in the Lab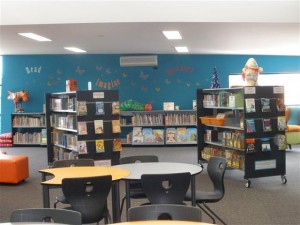 The soggy, smelly, mouldy books have been bagged to go into the skip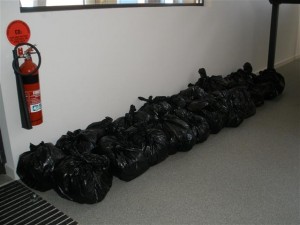 Our new book holders have arrived and are in lots of places waiting with books  for you to borrow
Thanks to Kay and Jessica at  Ward Sagar, lots of boxes of new books have already arrived at the LRC.  This week the books will be given their barcodes, labels and our school stamp so they will be ready for covering and then finally ready for you to borrow and read and enjoy once again!