The day we have been waiting for (for 2 years!) arrived today!
Today our our new LRC was open for classes!  Two of our favourite characters, Gibblewort the Goblin and Old Tom were there to welcome us to their new home and our new home…

Grade 3S and 3BY were the lucky first classes in the whole school to visit the LRC today.  They didn't mind that we still have more shelving to be delivered or that we are waiting for our tables and chairs and our special Storytelling Chair to arrive.  They were just SO excited to be in our new LRC!!
The children in 3S and 3BY …
Were amazed by how much BIGGER our new LRC is

Loved the way they can read in the morning sun near the big windows 

Were  impressed with Miss Y's new office/work room  

Enjoyed borrowing at the big new Circulation Desk

Explored the new Fiction shelves on wheels

Were excited to see we now have our own IWB



Enjoying reading in the sun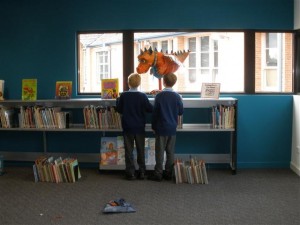 Discovering old friends like Rascal the Dragon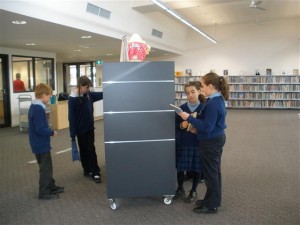 Exploring the new shelves on wheels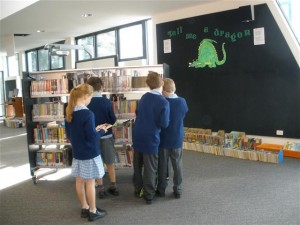 Finding where favourite books live now
What do YOU like about our new LRC?