Fitzroy Children's Literature Festival
(Student guest post)
On Saturday, April 24th, I went to a Book Festival at the Fitzroy Town Hall. Peter Helliar was there (the main reason why I went). He read a book he wrote when he was little. It was two pages stapled together and called 'Buried Alive'. So funny!  When Peter signed my book he spelt my name wrong! Oh No! He fixed it and wrote me a little note and we took a selfie.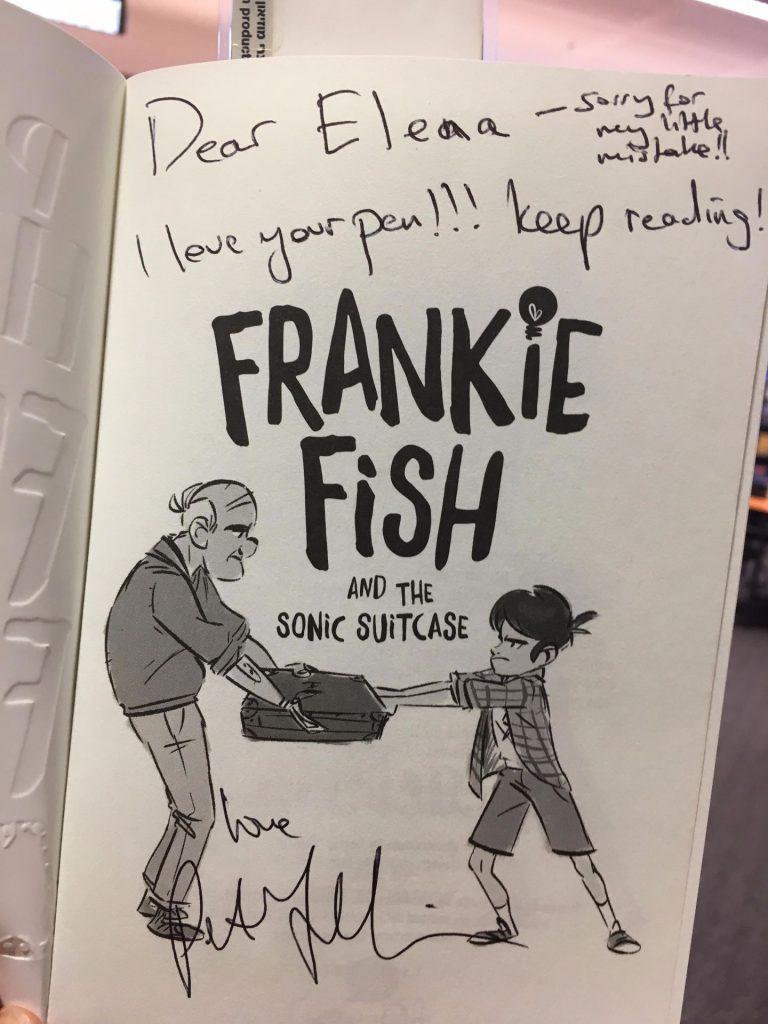 We did lots of other things like meeting the author Asphyxia who is deaf. She writes the Grimstones series and makes her own puppets. Asphyxia built her own house when she was 21!
It was SO FUN.