It is
very
exciting to be having our first
Book Fair
in our new LRC!  It has been four years since we have been able to have a Book Fair because our old LRC was demolished and we had to wait for a new one to be built.   Some of the older students still remember the books they bought from our last Book Fair!!
Our Book Fair is an opportunity for you to buy some great books for your home library.  At the same time you can help our LRC to raise money and this year we are hoping to buy  some  iPad2s for the LRC!
We have been busy getting our Book Fair ready…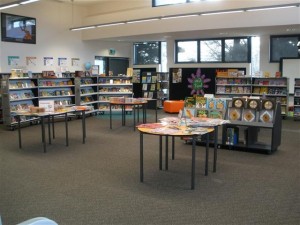 Week Two: Preview Week       (July 23rd – 27th)
Each class will have the chance to look at books during their class library session.  You can look at all of the great books and write down a few you like on your Wish List to show your parents
Week Three: Buying Week   (July 30th – August 2nd)
You will be able to buy a book before OR after school Monday—Thursday OR during your class library session. The LRC will also be open for mums and dads from 1.30pm—7.30pm on the Tuesday evening of Parent Teacher interviews.
If your mum or dad can help at our Book Fair please remind them to fill in the Book Fair Helper form in the newsletter or download it here Book Fair Helper Form
Did you spot something you liked when you visited our Book Fair?